Your best work: Streaming 24/7 Online
Create VideoS
you love
While employment is great, working at the height of your industry with the biggest players is even better!
Right now, you may feel like you don't have a chance, can't get in the right rooms, or just aren't being considered for the right kind of roles. Like you, we're looking to tell exciting stories. We want to showcase the beautiful human, talent, and "brand" that you are!
Ready to feel confident, beautiful, talented, and accomplished? Looking for more development? Want to be challenged? Become a part of a community that's concentrated on career development, while planting your stamp on the world-wide-web in a larger way than you can do all on your own.
Proven Process to High-Quality Products
ESTABLISH GOALS
The journey begins with a self-audit. You'll complete an in-depth survey about how you view yourself within your career, then meet with the Producer in a group to take a deeper dive into your career goals and what you want to achieve during our time together.
Behind-the-Table
Perform your best material for our panel of Artistry Advisors. After personal feedback, you and the team will collectively select your most compelling pieces. (This is the crucial feedback you rarely get, but absolutely need to improve your approach—valuable insights that you never have access to in a regular audition setting!) You'll walk away with the Castability Overview: an actionable identifying your niche in today's industry with a game plan for your reel!
Private Coaching
Empowered by your Castability Overview and private coaching, you'll work 1:1 with our Director. In this private session, you'll fine-tune three audition cuts to perform in your reel. This is about matching your unique castability with finessed storytelling: preparing to translate the LIVE performance for the camera.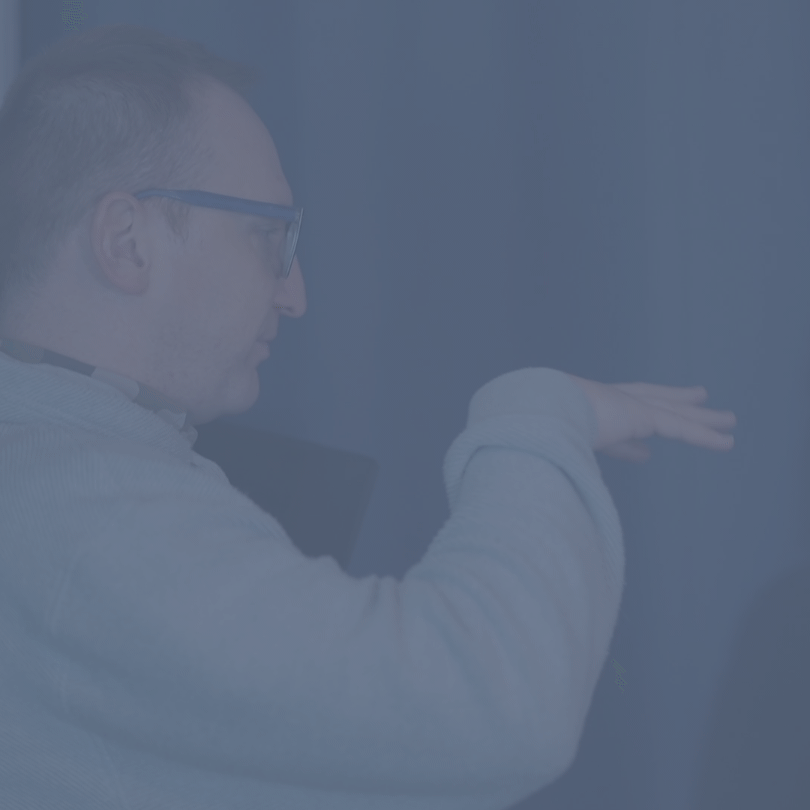 ON-Set Support
In this phase, you'll arrive to our film studio and have access to a full crew: Producer, Director, Makeup Artist, and Accompanist. All you have to do is show up and do what you do best, with the best. Our entire team will be with you to ensure that your reel is the most impactful tool in your career arsenal.
The most powerful tool to
Level-Up
Reel Artistry's program gives you a deeper understanding of where you fit into the industry, plus a focused and strategic approach toward booking jobs.
Real Industry Connections
Remember, you'll be going through this process with the professionals you want to work with. Now they know you, your work, and already have a vested interest in your journey.
No other reel creation workshop evaluates the FULL scope of your career COLLABORATIVELY from MULTIPLE industry perspectives. Not to mention the unmatched commitment to one-on-one time with industry professionals. You'll hear straight from 'the people who know' how to make impactful shifts in your audition game.
Say "byeee!" to embarrassment or confusion when someone asks to see an example of your work. You now have an illustrative resource that you are not only proud to share, but one that gives you a competitive advantage.
Now you can easily share your reel with casting directors, agents, directors, choreographers, and the like to access high-level opportunities. Plus, you never have to worry about people googling you and finding that student film you agreed to do and regretted even as you were filming it.
Flexible Pricing Options
Act Now
Questions?
WE've GOT ANSWERS
What if I have a conflict?
As the majority of time spent in the program is one-on-one, there's some flexibility around timing and/or dates. Reach out with your specific conflict and an RA rep will let you know if we're able to work around it. Otherwise, we hope you'll join us for a future program!
What if I don't have the repertoire?
95% of our clients have voiced this concern before signing up for our signature program. You are not alone!
In our estimation, most performers never feel completely settled and happy with their repertoire book. It's an ever-evolving portfolio tool and your relationship with your rep book is often affected by recent feedback (or lack thereof) as well as how closely you relate to each piece based on your current life circumstances.
While we're not looking to start from the ground up (as we do not yet offer a full rep service), we certainly have an emphasis on selecting repertoire that will highlight you in the most impactful way possible.
Our goal is to pull from repertoire that you're already familiar with. If you're an auditioning professional with an existing repertoire book, then you're probably fine.
If you don't have a repertoire book at all, this may not be a fit for you. Inquire further if you have any questions around this. We're here to help!

How's this better than DIY?
You cannot do this alone so I beg you to stop wasting your money (and years of your career) on cheap, ineffective pursuits.
Why should I work with Reel Artistry?
We make this unbelievably affordable for the value at hand. The PROCESS is what makes this experience truly unique and transformative - far more than our stand-alone and high-quality PRODUCT.
What if I don't have the money?
No fear! We have very digestible payment plans which can help alleviate this worry. And if the standard plans don't fit your situation, reach out and request a custom payment plan based around your circumstances. We understand that this is a price-sensitive profession and we want this opportunity to be accessible to anyone.
For extreme cases, you may want to wait for a future session once you feel more stable. We want you to have the mental bandwidth to commit to this process to reap the major benefits it has to offer. There may be a scholarship opportunity to apply for at some point in the future, too!
What if I just don't feel ready?
Let's unpack this...what do you think is the source of this hesitation? We recommend having a discovery call with one of our reps to understand how this process could apply to your situation and perhaps that will provide some clarity for you!
This program is equally (if not more!) about the educational self-discovery moments as it is to produce a quality product to represent and promote your actor brand. If you feel completely comfortable, you probably don't need our services!
As of now, this is specifically an NYC-based program and you must be present in person for the majority of the process in order to get the fill benefits of the experience. For custom needs and/or expedited timeline, consider our 1:1 Consulting Services for kindred products and experiences tailored to your circumstances.
If we have a technical screw up, we will remedy the problem. If it's on us? We'll make it right.
Because this is a process-oriented and collaboration-based program, there are no refunds or guarantees of job. We can't make results-driven guarantees, as no one truly can, but our work speaks for itself in leaps and bounds based on the success from previous clients. Take a look at our testimonials here.
Can you bring this to my organization?
Absolutely! Please contact us and share a bit about your organization and we can draft a proposal.
Flexible Pricing Options
Act Now